DEPARTMENT OF Bachelor of Business Administration
OVERVIEW:
The Department of Business Administration was established in the year 2014, with a sanctioned strength of 64. The Department of Business Administration has been offering a quality education and being professional while completing the course. The Department has dedicated and skilled faculty members. At present there are 4 full time faculty members and 1 part time Lawyer. The department has clear cut vision to shape and mould the next generation of Business people. The Business leaders will be created for our country by our institution/Department. Our Smart Tycoon Forum has a conducted guest lecture about awareness on corporate secretaryship on 31/08/2016.
FACULTY MEMBERS :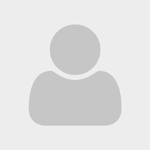 Dr.(Smt).S.Ruba
Designation : Assistant Professor
Qualification : M.Com., MBA., M.Phil., Ph.D.
Research Area :
Email :
Reports :
| Name | File Name | File |
| --- | --- | --- |
| International Guest Lecture"Motivation" | 01.08.2017.pdf | |
| TANCET Awareness Programme | 09.02.2018.pdf | |
| Impact of consumerism on environment | 14.2.2018.pdf | |