DEPARTMENT OF Physical Education
OVERVIEW:
Physical Education is the only education that takes care of the first component of the Body-Mind-Self complex or the Hand aspect of the Harmonious Development of the "Hand,Heart &Head",The Department of Physical Education came into existence with the appointment of a fully qualified Physical Education directress in 1987. It takes care of the Daily Physical Exercises of all the students o the college, trains and coaches players for various team games to participate in University, State or National level tournaments and conducts intramural competitions for the students and celebrates the Annual Sports Day.
        Outdoor courts for Volley Ball, Ball Badminton, and KhoKho and indoor facilities for Table Tennis and Chess are available.A 400 meters tracks a a unique feature in an arts and science college for women in the M.S.University.
FACULTY MEMBERS :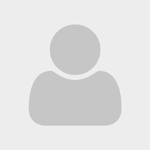 Selvi. T.Nambiya @ Murugananhi
Designation : Physical Directress
Qualification : B.Sc.(Zoo),M.P.Ed. PGDEY
Research Area :
Email :
| S.NO | Name of Students/Team | Class | Name of the Competition | Organizing Institution / Committee | Awarded / Position | Date / Year |
| --- | --- | --- | --- | --- | --- | --- |
| 1. | P.Muthu Mari | III Economics | Marathon | 50th National Cross Country Pune | 40th Place | 05-06-2023 |
| 2. | | | | | | 01-01-1970 |
| 3. | E.Shanmugam | II B.Com CA | | Tirunelveli | Selected | 01-01-1970 |
| 4. | G.Sivarahini | II B.Com CA | | M.D.T School | Selected | 01-01-1970 |
| 5. | B.Bhuvaneshwari | III B.Com | Ball Badminton | Senior Selection | Selected | 05-06-2023 |
| 6. | N.Packiyalakshmi | III Physics | Shot Put | National Level Women Competition Jammu Kashmir | V Place | 05-06-2023 |
| 7. | | | | Mysore | Cash Prize | 01-01-1970 |
| 8. | A.Shakthi Devi | III Physics | Hockey | C.M.Trophy Mysore University, | Rs.75000 | 05-06-2023 |
| 9. | N.Packiyalakshmi | III Physics | Shot Put | | I Place | 01-01-1970 |
| 10. | M.Sangeetha | III C.S | Discuss Throw | | II Place | 01-01-1970 |
| 11. | M.MuthamilSelvi | III Economics | Long Jump | Palayamkottai | III Place | 01-01-1970 |
| 12. | M.Ramya | III Economics | 100 Mts | Anna Stadium | II Place | 01-01-1970 |
| 13. | S.Radha | III B.ComCA | High Jump | C.M.Trophy Athletics | III Place | 05-06-2023 |
| 14. | | | | Palayamkottai | | 01-01-1970 |
| 15. | | | | Anna Stadium | | 01-01-1970 |
| 16. | A.Shakthi Devi | III Physics | Table Tennis | C.M.Trophy | II Place | 05-06-2023 |
| 17. | R.VenishaVenkates-hwari | II B.Com | | | | 01-01-1970 |
| 18. | N.Roja | I BCA | | | | 01-01-1970 |
| 19. | V.Kanaga | II Physics | | | | 01-01-1970 |
| 20. | S.Parasakthi | II English | | | | 01-01-1970 |